I Am Insane
Posts: 3104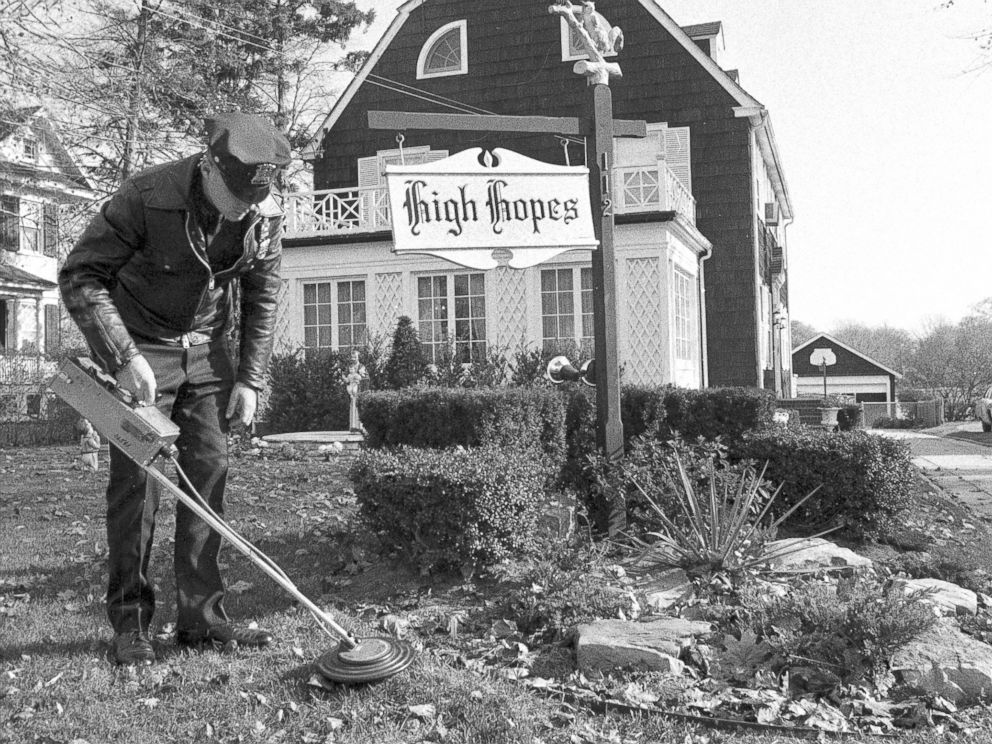 Never saw this photo before. Taken on the day the police were investigating the murder.
---
Amityville Addict
Posts: 120
Location: A little bit here, a little bit there
Cool find!

Image is unsettling, especially with the statue of the praying child in the background.
---
I am the year 1989
Posts: 1189
Location: Scotland
It's hard to believe this photo was taken in 1974. It's so clear. Good find. I've gradually been finding more and more images online of the interior of the house as it was in 1974 and during the Lutzes time there. I wonder if they took a clearer picture of shaggy in the car at the crime scene. I've only seen one or two pictures of Shaggy.
It is better to return a borrowed pot with a little something you last cooked in it.
---
Forest Giant
Posts: 3024
Location: Australia
Contact:
I have seen this photo before, just not in this size. But interesting nonetheless.
- Brendan72

"May the forces of evil become confused on the way to your house."
- George Carlin. Comedian. (1937-2008)
---
The Creepin Yeti
Posts: 1374
Location: Anchorhead, Tatooine (I moved recently)
Great find VP!
"Either the most complex and sophisticated hoax in the history of Anthropology has continued for centuries without being exposed or the most manlike and largest non human primate has managed to survive in parts of North America and remains undiscovered by modern science."
Prof G.W.Gill - President of the American Board of Forensic Anthropology
---