668 - The neighbour of the beast
Posts: 790
Post a picture of your pet. Here is my pug Meho.....
---
668 - The neighbour of the beast
Posts: 790
That is his guilty look, he was just eating my daughter's toy as you can see the red hair in his chops.
---
La Tigra
Posts: 600
Location: NYC
Contact:
This is my evil lil hamster Lucky when I first got him,he is now fatter,has black ears and no more red eyes LOL. He was trying to attack the camera in this pic. Millergirl your pug is soooooo cute. Have you ever heard of a puggle? Those are beagles and pugs that are mixed and they are cute as hell.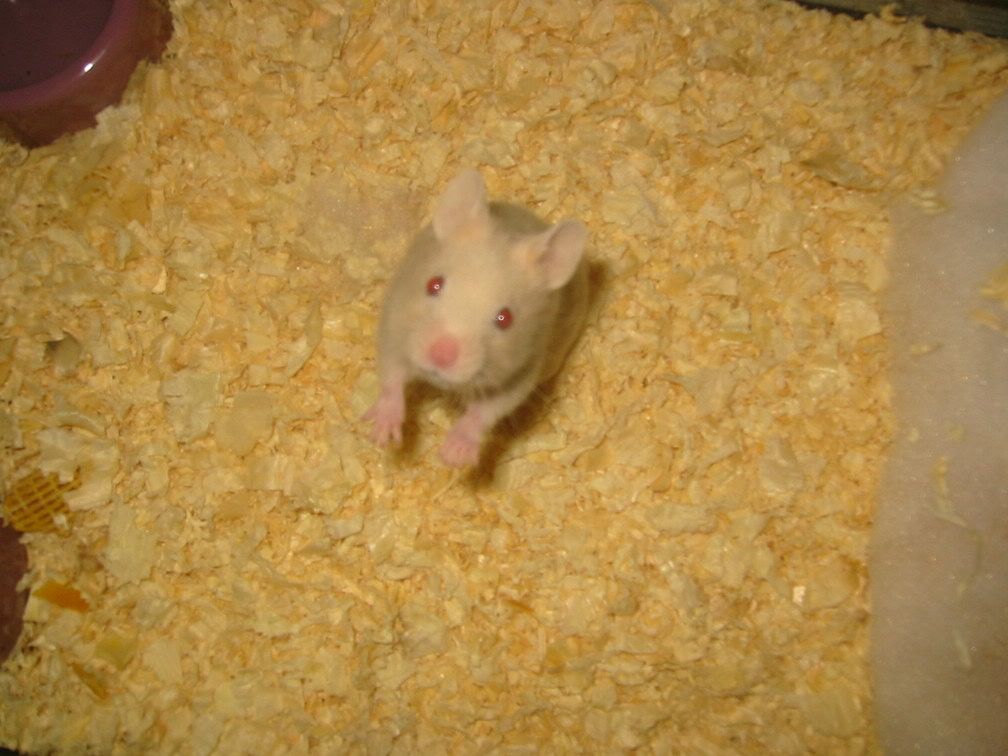 "Experience is the name everyone gives to their mistakes."
---
Billy's Next Ex-Wife
Posts: 3542
IT'S "ODO" THE AMAZING WONDERDOG
AKA: THE SMILING DOG
ANSWERS TO:
"Puppy" (weighs 87 pounds)
"Hamhock" ("isn't picky about food")
"Conman in a Fur Suit" (Believe It)
SPECIAL ABILITIES:
Often learns a command on first instruction (it's uncanny)
Can spell words like "Pizza" and "Walk"
Defers to an 8-pound Pekinese (apparently he thinks she's a hot little number)
Adored by all vet personnel -- who request visits (sheesh!)
Obeys indoor cats (dang wussy)
Attempts to adopt all humans (even Animal Control fell for him)
Currently caring for stroke-recovery patient
Can climb fences (in his old neighborhood, many folks showed up with
Odo-related puppies, but his wild oats days are behind him)
Is welcome in several hotels across southern US
HAS SURVIVED:
Multiple brushes with the law;
An abusive original owner;
Hurricane Opal (original owners left him OUTSIDE in it!!!)
Heartworms/ Arsenic injections
Large tumor
The aforementioned Pekinese
TURN ONS:
Climbing fence for fast neighborhood patrols
Long walks anywhere on a galvanized chain
Chasing the occasional outdoor cat
Helping humans
Pizza crust (once did a front-paw handstand/pawstand for one)
Acceptable "chews" (human-provided rawhides, etc.)
The aforementioned Pekinese
TURN OFFS:
Thunderstorms (see entry on "Hurricane Opal")
Excessive heat
Occasionally misses his gonads
High fences
The aforementioned Pekinese (can't "reach" her)
---
Billy's Next Ex-Wife
Posts: 3542
Oh and MG: Since my Dad and brother have usurped my dog (see
entry above) my dream has been to own a Pug (not joking!).
Meho is adorable!!!! Love the guilty expression LOL
---
---
668 - The neighbour of the beast
Posts: 790
Thanks Trixy - I love him to pieces!!!

Becky - Your post was killer!!! I laughed my ass off. You certainly have a way with words, I could almost picture your dog doing all of those crazy and wonderful things. How the heck did you teach him to spell???

Pugs in general are supposed to be hard to teach tricks to, so I didn't expect much from Meho when I decided to teach him a few. The first was basic tricks like sit, shake a paw (which turned into "other paw", "gimme five" "up high" "down low") and speak. Now he knows lay down, show me your belly and when I make a gun shape with my hand and yell bang - he falls down flat on his back with his stubby little legs in the air and plays dead. Just before Christmas I taught him a new trick. I offer him a treat and say 'this is from mommy' and he'll take it and then I say 'This one is from the dog catcher' and he will turn his head in disgust. So funny, I saw it on AFV and thought it was cute.

Do you have any other pets Becky?
---
Amityville Architect
Posts: 318
Location: Atlanta, Georgia
Contact:
This is our oldest, Coy. The youngest (Coy's grandson), Clancey, is not pictured. The wild Indian to the right is me, of course
. Dutch.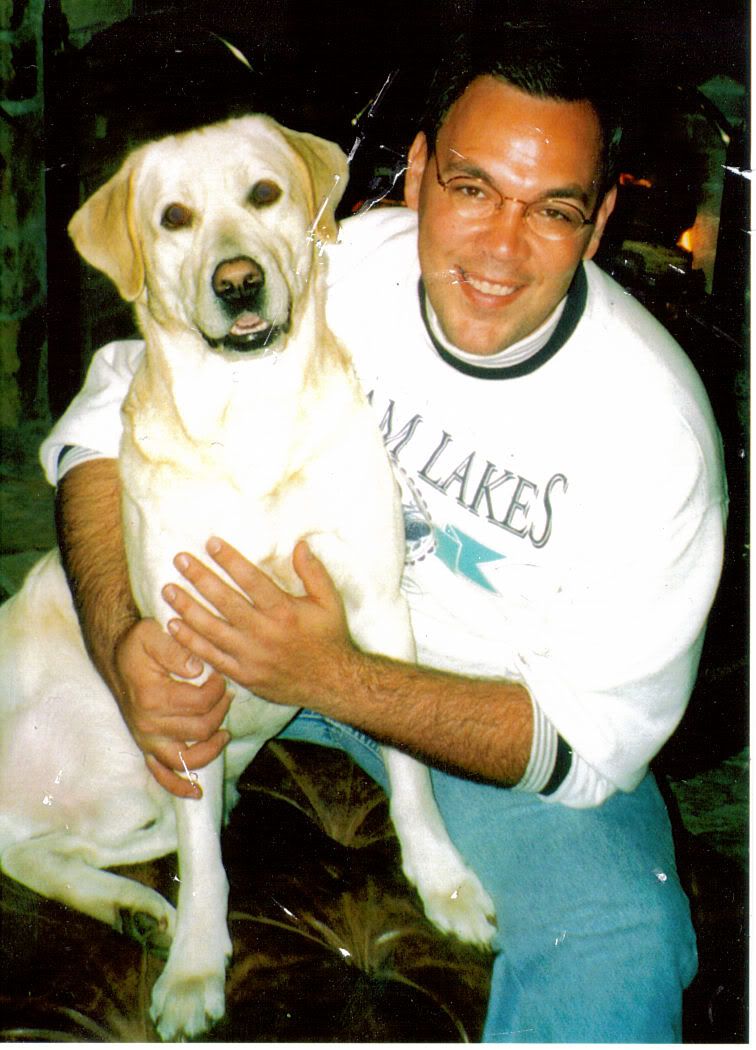 "From trees to boathouses, Ocean Avenue was a street of American dreams. And what happened at 112 was a suburban tragedy." G. SULLIVAN

"I want no part of the world out there. As far as I'm concerned, out there, there is nothing but trouble, disease, animals. I want no part of the world. In here at night when we lock in, they lock us in the cells. I feel safe, that nobody is going to get me. I feel fine. I really like that….." RJD, JR.,October 15, 1975
---
Billy's Next Ex-Wife
Posts: 3542
~~TEN YEAR ANNIVERSARY "BUMP!"~~
Wow, wish I'd seen Dutch's post -- his dog is gorgeous!
"I'm gonna tell you straight up. I didn't care who they blamed as long as it wasn't me. I mean, that's the bottom line. I did not care. I didn't care then and I don't care now." -
Ronald DeFeo Jr. interview for "First Person Killers"
---